球摩托车、自行车爱好者及行业内顶尖企业的目光今天将聚焦于意大利米兰,一年一度的意大利米兰国际摩托车及自行车展(EICMA)今天盛大开幕。作为世界上最重要的摩托车及自行车展览之一,今年的展览会再次证明了其强大的吸引力和影响力。
The eyes of global motorcycle and bicycle fans and top companies in the industry will be focused on Milan, Italy today, as the annual Milan International Motorcycle and Bicycle Show (EICMA) opens grandly today. As one of the most important motorcycle and bicycle exhibitions in the world, this year's exhibition once again proved its strong appeal and influence.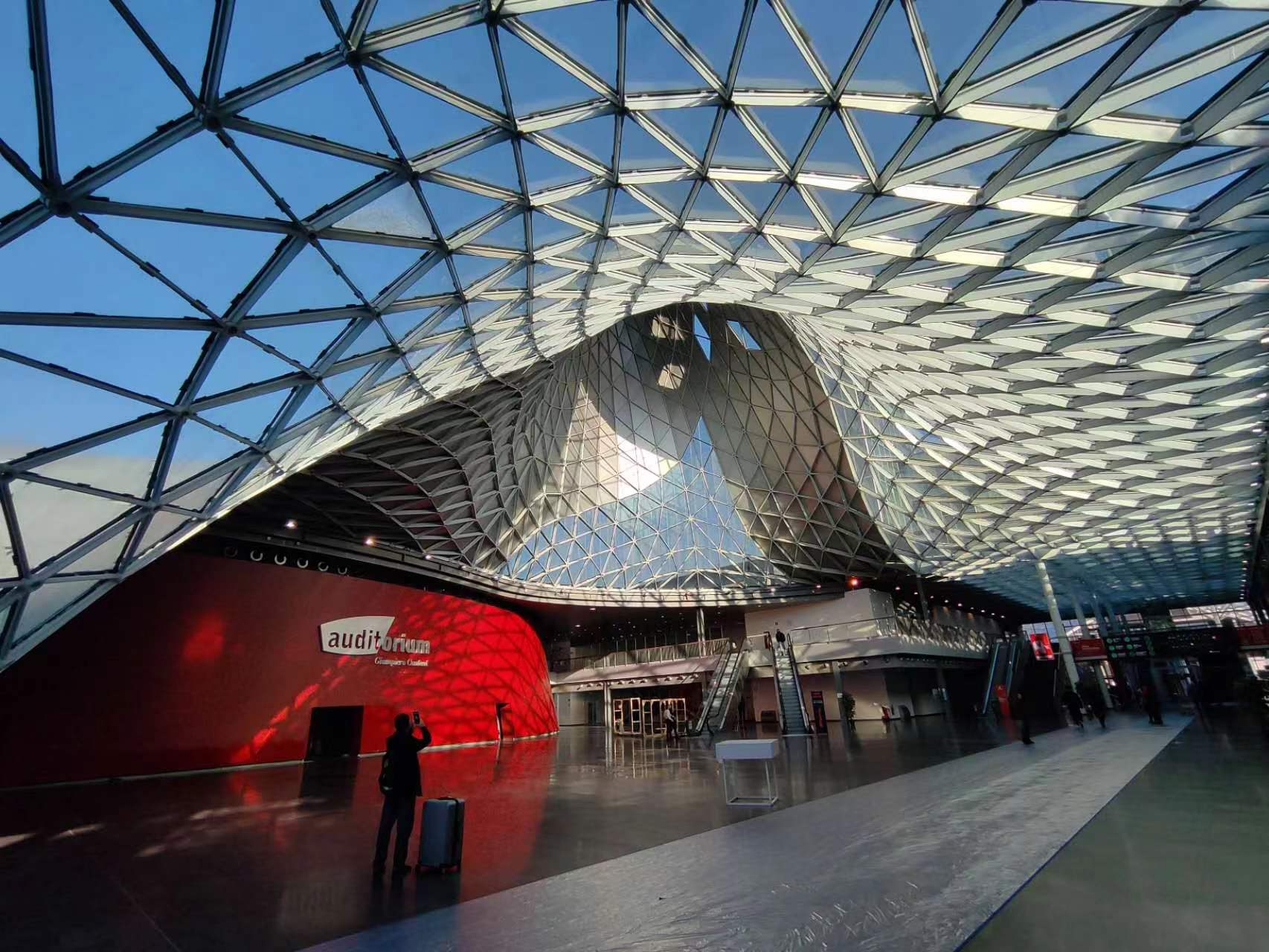 淮海控股集团,作为中国微型车辆行业的领军企业,首次以独立参展的身份加入了此次盛会。这是淮海控股集团首次在如此高规格的国际舞台上展示其产品和技术实力,无疑是一次向全球公众展示其实力的重要机会。
Huaihai Holding Group, as a leader in China's mini vehicle industry, joined this event for the first time as an independent exhibitor. This is the first time that Huaihai Holding Group has demonstrated its products and technological capabilities on such a high-profile international stage. It is undoubtedly an important opportunity to showcase its capabilities to the global public.
在本次展览会上,淮海控股集团将向全球消费者展示多款新型车辆,包括电动摩托车燃油摩托车以及电动自行车等。这些产品都是淮海控股集团在过去一年中研发和生产的新成果,旨在向全球消费者展示其创新能力和技术实力。
In this exhibition, Huaihai Holding Group will showcase a variety of new vehicles to global consumers, including electric motorcycles, fuel motorcycles and electric bicycles. These products are all new achievements developed and produced by Huaihai Holding Group in the past year, aiming to demonstrate its innovation capabilities and technological strength to global consumers. 同时,淮海控股集团还将向全球消费者展示其智能化生产线和先进的制造技术。这些技术的展示将不断增强淮海控股集团海外客户的信任感和忠诚度。
At the same time, Huaihai Holding Group will also demonstrate its intelligent production lines and advanced manufacturing technology to global consumers. The demonstration of these technologies will continuously enhance the trust and loyalty of overseas customers of Huaihai Holding Group.
意大利米兰国际摩托车展的盛大开幕为全球摩托车行业提供了一个重要的平台,展示了最新的产品和技术,以及未来的发展趋势。我们期待淮海控股集团在展览会上的更多精彩表现。
The grand opening of EICMA provides an important platform for the global motorcycle industry to showcase the latest products and technologies, as well as future development trends. We look forward more from Huaihai Holding Group in this exhibition.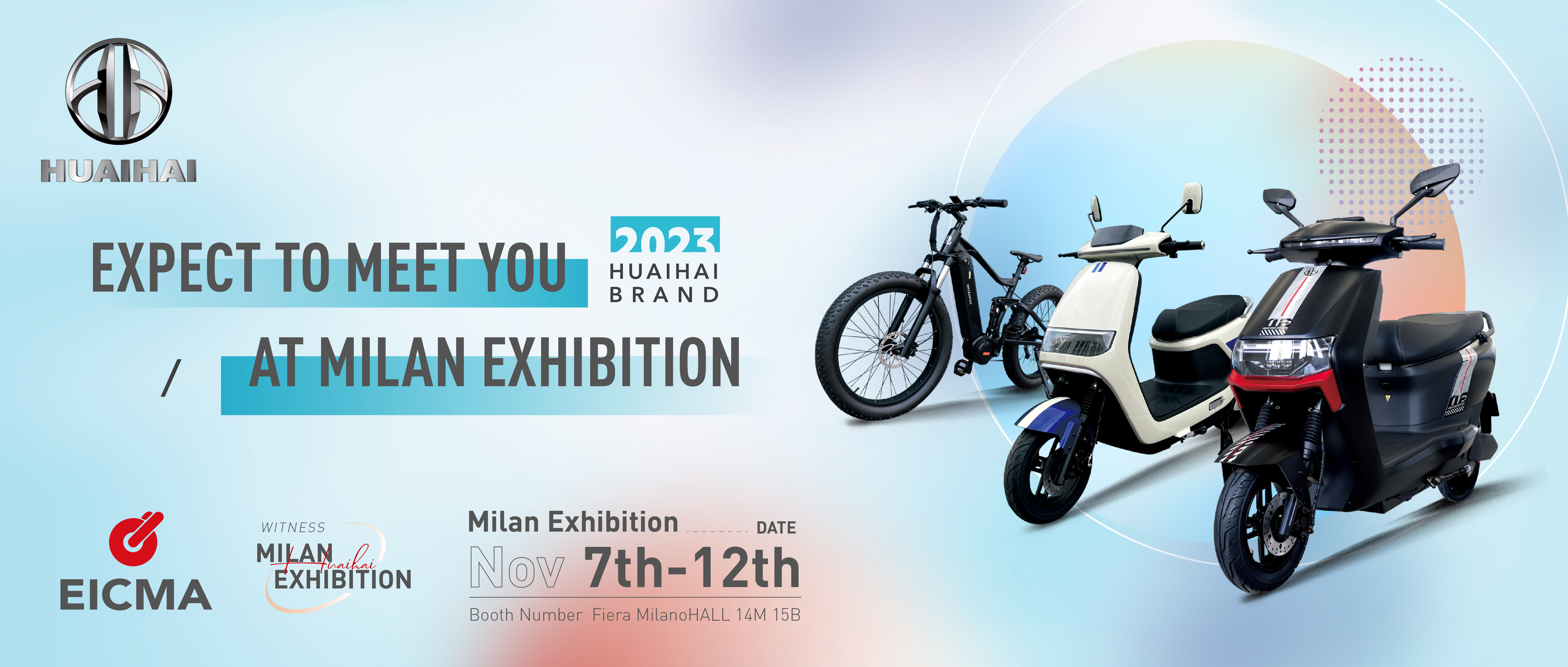 ---
Post time: Nov-08-2023