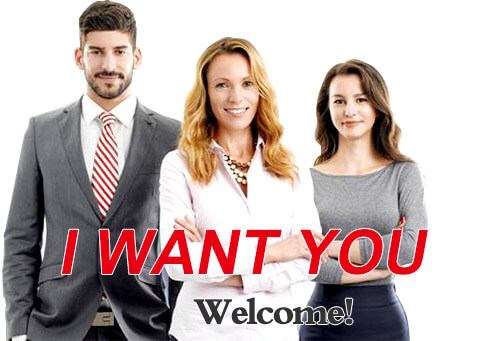 The human resource policy
Huaihai International Development Corporation is a subsidiary of Huaihai Holding Group. Our company is located at Xuzhou Economic and Technological Development Zone(National Level) Huaihai Zongshen Industrial Park. We are a multinational company specializing in the development and research, production, sales and network channel of motorcycles, electric vehicle and accessories. Our products are mainly exported to more than 60 countries and regions such as Africa, Asia, and South Africa, with annual exports of USD 50 millon. Our company adhering to "on belt, one road, overseas development"strategy, our company take independent brand and perfect sales channels as competitive advantages. In the next 2-3 years, we will build 3-5 manufacturing basesand more than 10 offices to become a benchmark enterprise in china.
With the theme of peace and development, the world is becoming increasingly competitive in economy and science and technology. In the increasingly mature market economy environment, the global competition between enterprises, in the final analysis is competition of human wisdom, is staff's comprehensive quality and human resources development and management level of competition. The talent is the fundamental of enterprise, it is the most precious resource and the determinants of the survival and development of the enterprise. For each Enterprises which are developing rapidly and actively participating in international competition must focus their economic development resources on the effective management and development of human resources and information resources.
The human resource management in Huaihai is adhering to the concept of market economy and providing guarantee for the rapid development of Huaihai.
Please send your CV to huaihaihaiwai@126.com
Position requirements:
With more than 3 years' working experience of trade sales,familiar with the foreign trade business process
Excellent team cooperation spirit, strong learning ability,colleage degree or above, graduated from English major,international trade majorm, marketing major or business administration major.
CET6 or above.
Cross-border e-commerce operations
Position requirements:
Familiar with the operating environment and trading rules of the company's online trading platform.
Proficient in soft rules, exchange links, email promotion, SNS promotion, BBS promotion and other promotion methods.
Equipped with basic English knowledge.
Position requirements:
At least 3 years experience in after-sale service in foreign trade.
College degree or above,adapt to long-term working conditions abroad.
Equipped with basic english knowledge.
Position requirements:
At least 3 years experience in accessories management in foreign trade industry.
College degree or above,equipped with a little of writing skills.
Equipped with basic english knowledge.
Documents and costoms affairs
Position requirements:
At least 3 years experience in documents and customs affair in foreign trade company.
Bachelor degree or above,internation trade major,business administration, CET4 or above.
Position requirements:
More than 3 years' working finacial experience in mechanical or foreign trade industry, familiar with international finance, taxation, etc.
Colleage degree or above with major in accounting and financial management.
The one who has experience in cost management is preferred.