Even facing the global epidemic, Huaihai Global has always been ahead and overcome difficulties. Through export sales, overseas branches, overseas bases, online and offline business, a historic breakthrough was achieved in the three indicators of export sales, export shipments and new overseas networks numbers in July!
The Resurfacing Trade Protectionism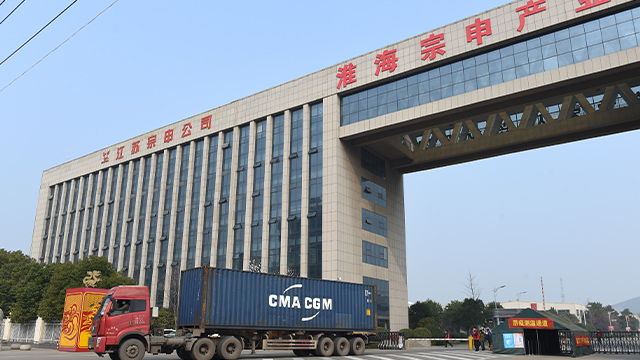 In this current moment, the trade protectionism is on the rise and the development pressure of emerging economies is gradually increasing. In such bad global environment, Huaihai is positively transform the crisis into an opportunity. A lot of work has been done in the aspects of "Fine  Management, Seizing the Initiative; Strong service and Precise Force". Actively participating in the construction of the sea-rail combined transport project, as of now, Huaihai has completed the establishment of the "Xuzhou-Ningbo" and "Xuzhou-Qingdao" sea-rail logistics system, adhere to the "Zero Quality Defect, Zero Process Error, and Zero Default in Delivery" to ensure the orderly progress of export shipments.
Traditional Trade Keeps Moving Forward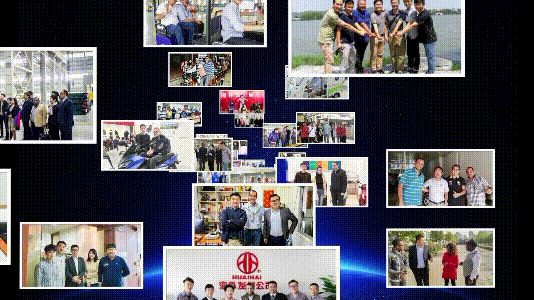 Huaihai Global has been making unremitting efforts to promote its international development strategy, continuously promoting its regular customers, building its sample market and developing new markets.Through in-depth research on the regional markets in West Asia, North Africa, South America and Eastern Europe, the company will expand new categories and new models and comprehensively increase the market share in the post-epidemic era. At present, Huaihai Global has exported products to nearly 90 countries all over the world, and 4 overseas branches and overseas factories are also in normal operation.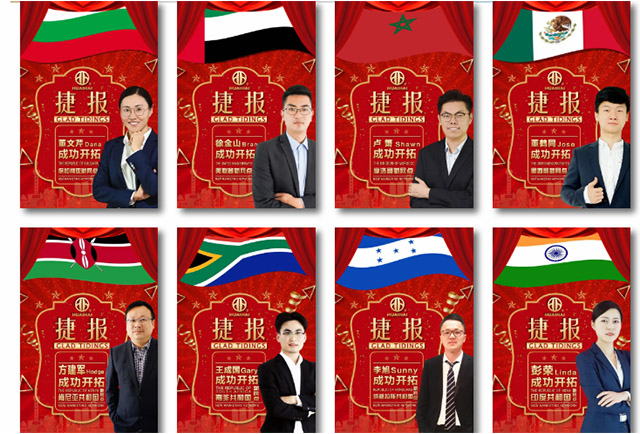 Forge Ahead in Online Business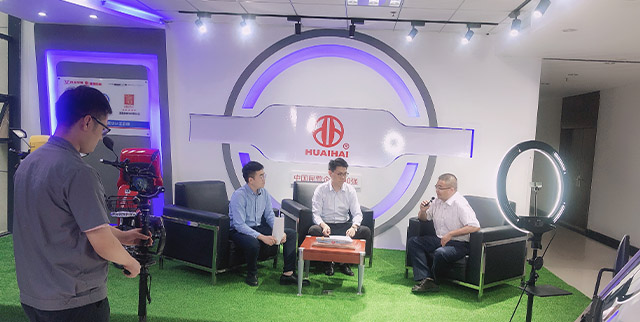 Huaihai Global continued to innovate the "O+O (online + offline)" brand marketing model, and launched in-depth cooperation with two major online B2B platforms, Alibaba.com and Made-in-China.com. Through the "Three networks (Facebook, LinkedIn, Tiktok), Two stations (Alibaba, Youtube) and One platform (Huaihai Global official website)", the Huaihai brand's global visibility and reputation will be enhanced. In order to break the barriers during the epidemic period, Huaihai Global pioneered the overseas live broadcast mode of mini-vehicles, insisting on all-round, multi-angle, and zero-distance live broadcast to overseas customers. At present, the average monthly viewing volume of overseas official live broadcast is more than 50,000 times.
Huaihai Has A Very Promising Future
Difficulties and growth coexist, exploration and development are synchronized in the second half of a year. Huaihai Global has entered the road of development, and there is no time left for delay or hesitation. If there is no time to look forward and backward, the only way to go is to ride the wind and waves. Huaihai Global thoroughly implement the plan of "high-quality, globalization, lithiumization", and actively promote the transformation and upgrading of "traditional trade" to "digital trade". Based on Internet big data, the cloud platform supply chain as operation supporter and with global partners as the cooperation goal, we will build a world-class innovative leading enterprise.
---
Post time: Jul-31-2020