In October 2023, Huaihai's product, HIGO, once again broke through regional restrictions and successfully entered the market in Africa. Witnessed by the Deputy Minister of the Ministry of Industry, HIGO, the electric tricycle from Huaihai, received unanimous praise from the market and the authorities.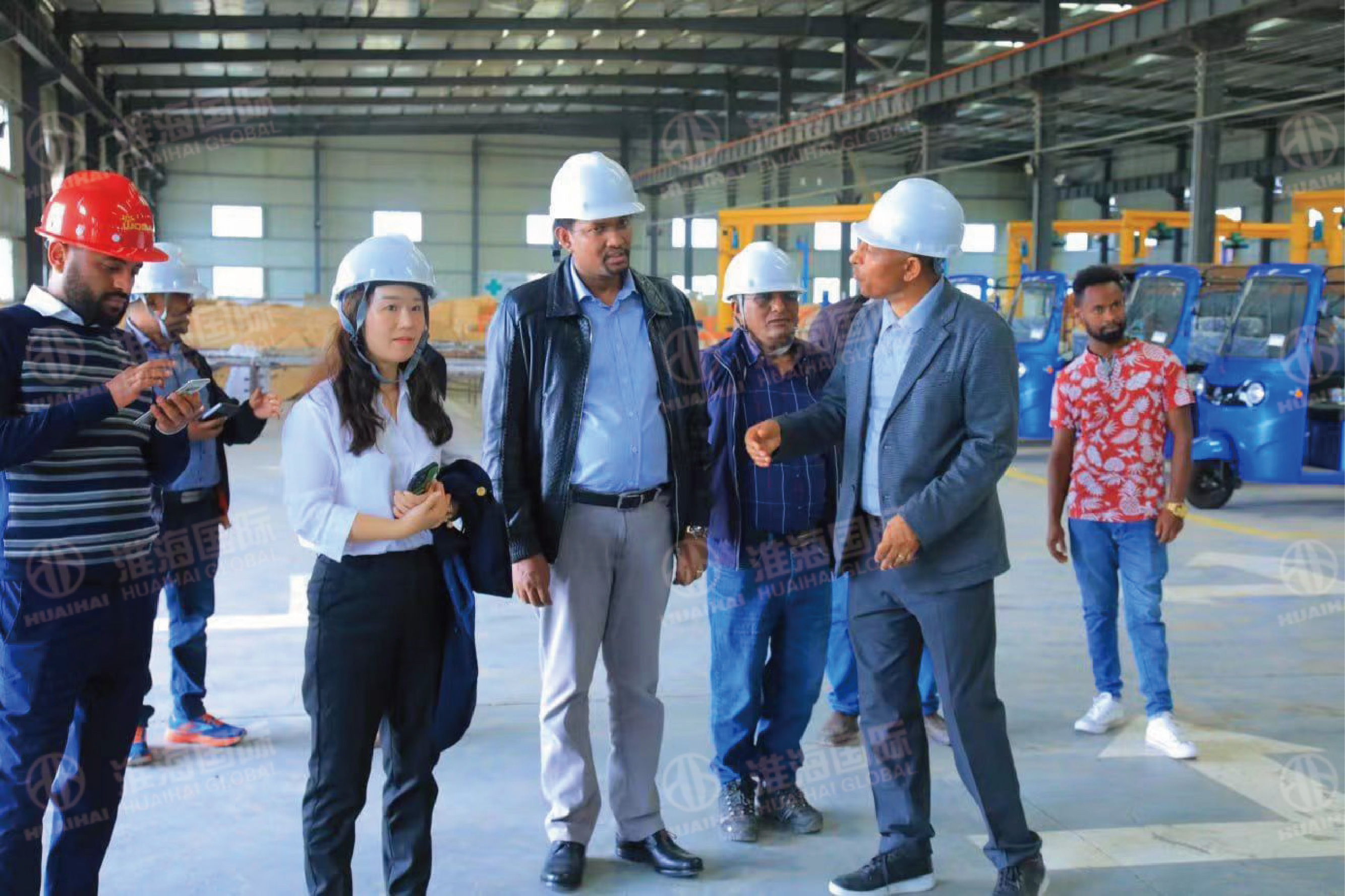 On that day, the Minister visited our partner company, gaining in-depth understanding of the operation and development prospects of the HIGO electric tricycle project, as well as Huaihai's guidance and implementation progress on the construction of the partner company's factory. He highly praised the quality, performance, and market value of the HIGO model, stating that the electric tricycle not only meets the local market demand but also leads the new trend of green transportation.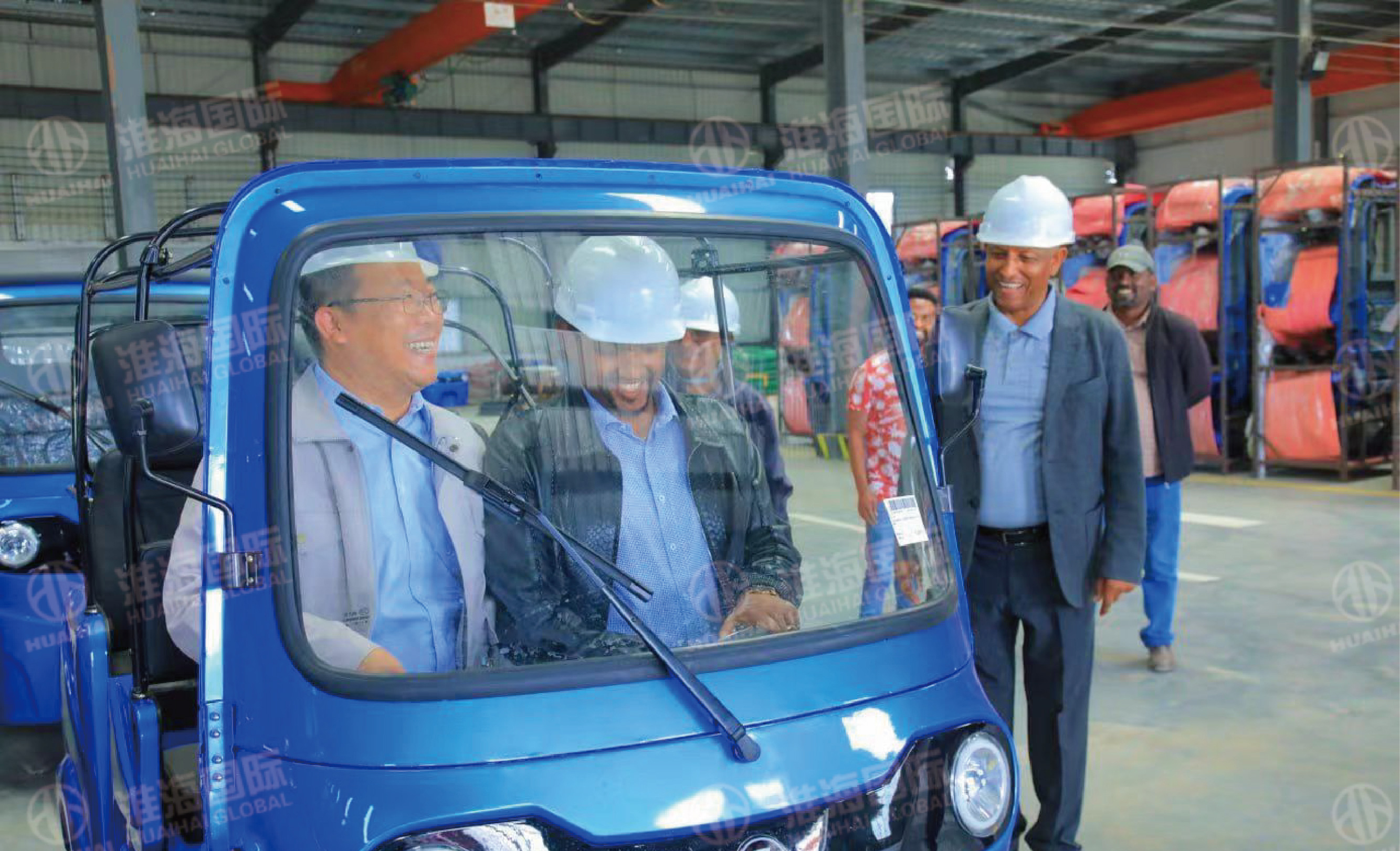 The Minister commended, "The promotion of HIGO in the northeast African market has injected new vitality into our industrial development. Its outstanding performance, reliable quality, and environmental concepts have been well-received by local consumers. At the same time, Huaihai's internationalization strategy and the spirit of continuous innovation have brought valuable experience and opportunities for industrial development for us."
Feedback from the partner company indicates that the first batch of HIGO vehicles received a warm response upon entering the market. As a outstanding Chinese national brand, Huaihai electric vehicles always adhere to consumer-oriented principles and are driven by technological innovation. Since its release, Huaihai electric vehicles have gradually gained unanimous praise from the global market and authorities, thanks to their outstanding quality and performance.
Huaihai will continue to uphold the principles of "quality first, customer foremost" and deepen its presence in the African market, providing local consumers with higher quality products and services. In the future, Huaihai brand will also continue to adhere to innovation-driven development, promote the deep integration of Chinese manufacturing with the global market, and bring more choices and value to global consumers. Let us look forward to more brilliant performances of Huaihai brand on the path of internationalization!
---
Post time: Oct-24-2023