11月9日下午,徐州市市长王剑锋先生率市政府领导班子成员在绿地铂瑞酒店多功能厅会见了来自马来西亚政府官员、投资代表团成员和徐州企业家代表。
On the afternoon of November 9th, Mr. Wang Jianfeng, the Mayor of Xuzhou City, and members of the city government leadership team met with Malaysian government officials, members of the investment delegation, and representatives of Xuzhou entrepreneurs at the multifunctional hall of Greenland Platine Hotel.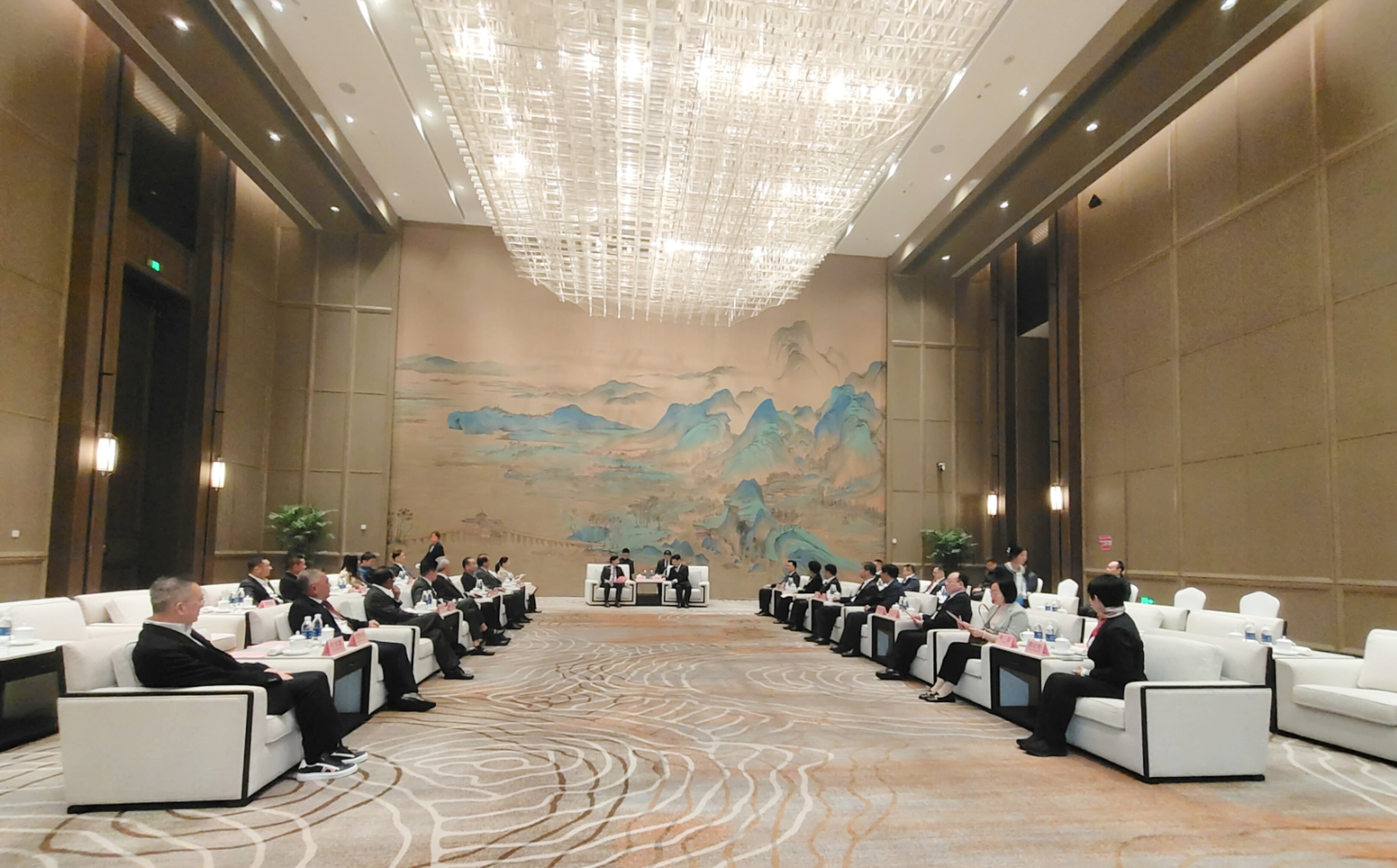 11月10日上午10:00,中国徐州与马来西亚投资洽谈会在徐州成功举行。徐州市政协副主席、市外办主任金云女女士主持,徐州市人民政府副市长吴卫东先生、徐州市委副秘书长杨加法先生、徐州市人民政府副秘书长夏友峰先生等市政府领导,马来西亚对外贸易发展局大中华及东北亚司副司长赛义德先生、马来西亚玻璃市州立法会议员颜艾菱女士、马来西亚驻沪总领馆投资领事詹盛福先生等马来西亚政府领导和代表团出席了本次盛会。
At 10:00 AM on November 10th, the China Xuzhou-Malaysia Investment Conference was successfully held in Xuzhou. Ms. Jin Yun, Vice Chairman of Xuzhou City's CPPCC and Director of the Foreign Affairs Office, presided over the meeting. Mr. Wu Weidong, Deputy Mayor of Xuzhou City, Mr. Yang Jiafa, Deputy Secretary-General of Xuzhou Municipal Committee, Mr. Xia Youfeng, Deputy Secretary-General of Xuzhou People's Government and other city leaders, Mr. Syed, Deputy Director of MATRADE in Greater China and Northeast Asia, Ms. Gan Ay Ling, Member of the Penang State Legislative Assembly in Malaysia, Mr. Cheng Seng Hock, Commercial Counsellor of the Consulate General of Malaysia in Shanghai, and other leaders and representatives from Malaysia attended the event.
在开幕式上,吴副市长与赛义德副司长分别致辞,徐州市发改委副主任冯铁英先生、马来西亚驻沪总领事馆投资领事詹胜福分别进行了城市推介。
During the opening ceremony, Deputy Mayor Wu and Deputy Director Syed each gave a speech, while Mr. Feng Tieying, Deputy Director of Xuzhou City's Development and Reform Commission, and Commercial Counsellor Cheng Seng Hock gave city introductions respectively.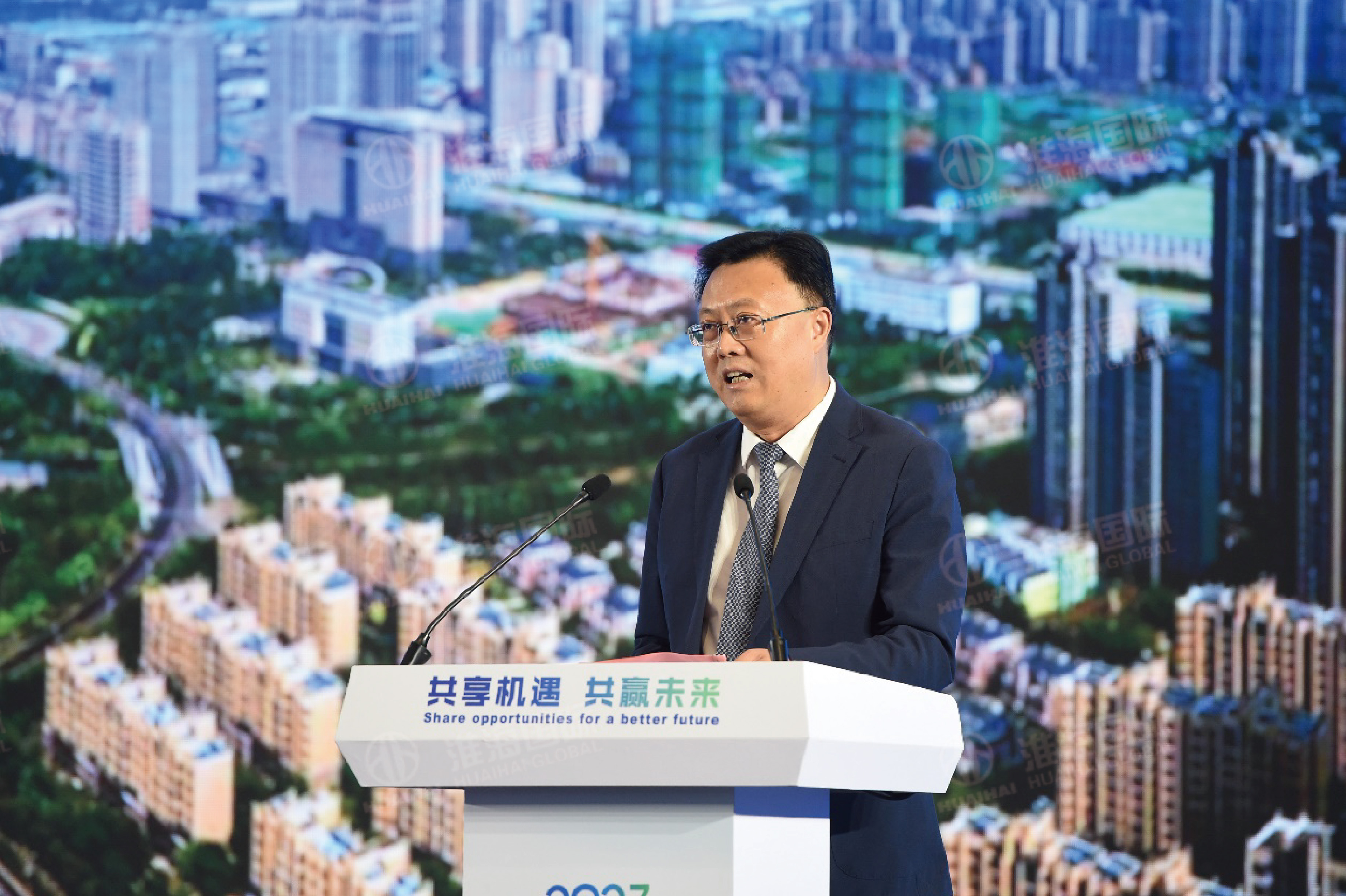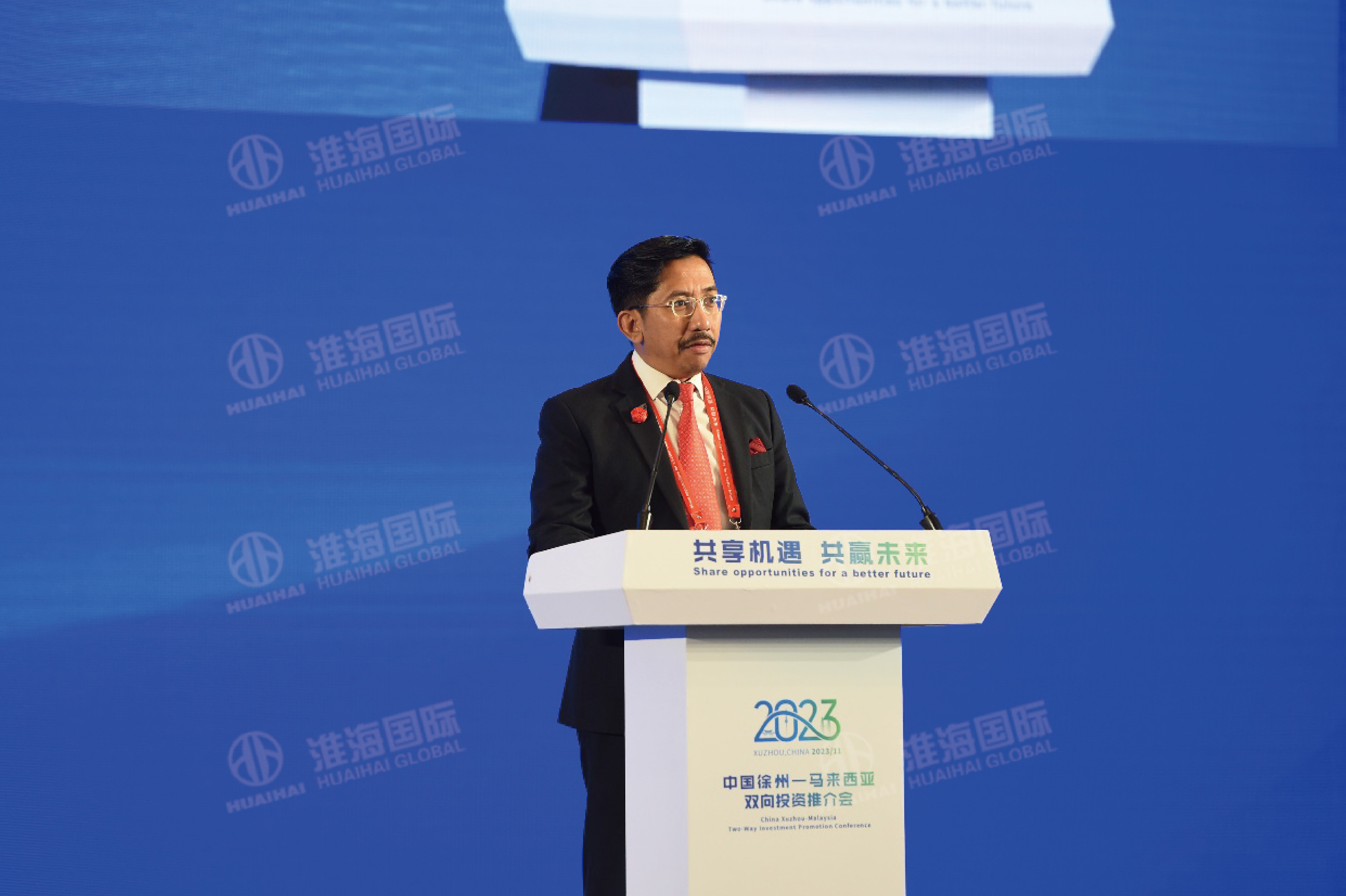 在现场签约环节中,淮海控股集团副总裁邢红艳女士作为签约嘉宾之一与马来西亚投资者代表共同签署了合作协议。根据协议,双方将加强在投资贸易、合资建厂、新能源车辆等领域的合作,通过产品、技术与营销网络的强强联手,实现双方企业互利共赢并推动徐州与马来西亚之间的经贸往来。
At the on-site signing segment, Ms. Xing Hongyan, Vice President of Huaihai Holding Group, jointly signed a cooperation agreement with representatives of Malaysian investors as one of the signing guests. According to the agreement, both parties will strengthen cooperation in fields like investment trade, joint ventures, new energy vehicles, and so on, through combining strengths in products, technology, and marketing network, to realize mutual benefit and win-win for both enterprises, and promote Xuzhou-Malaysia economic and trade exchanges.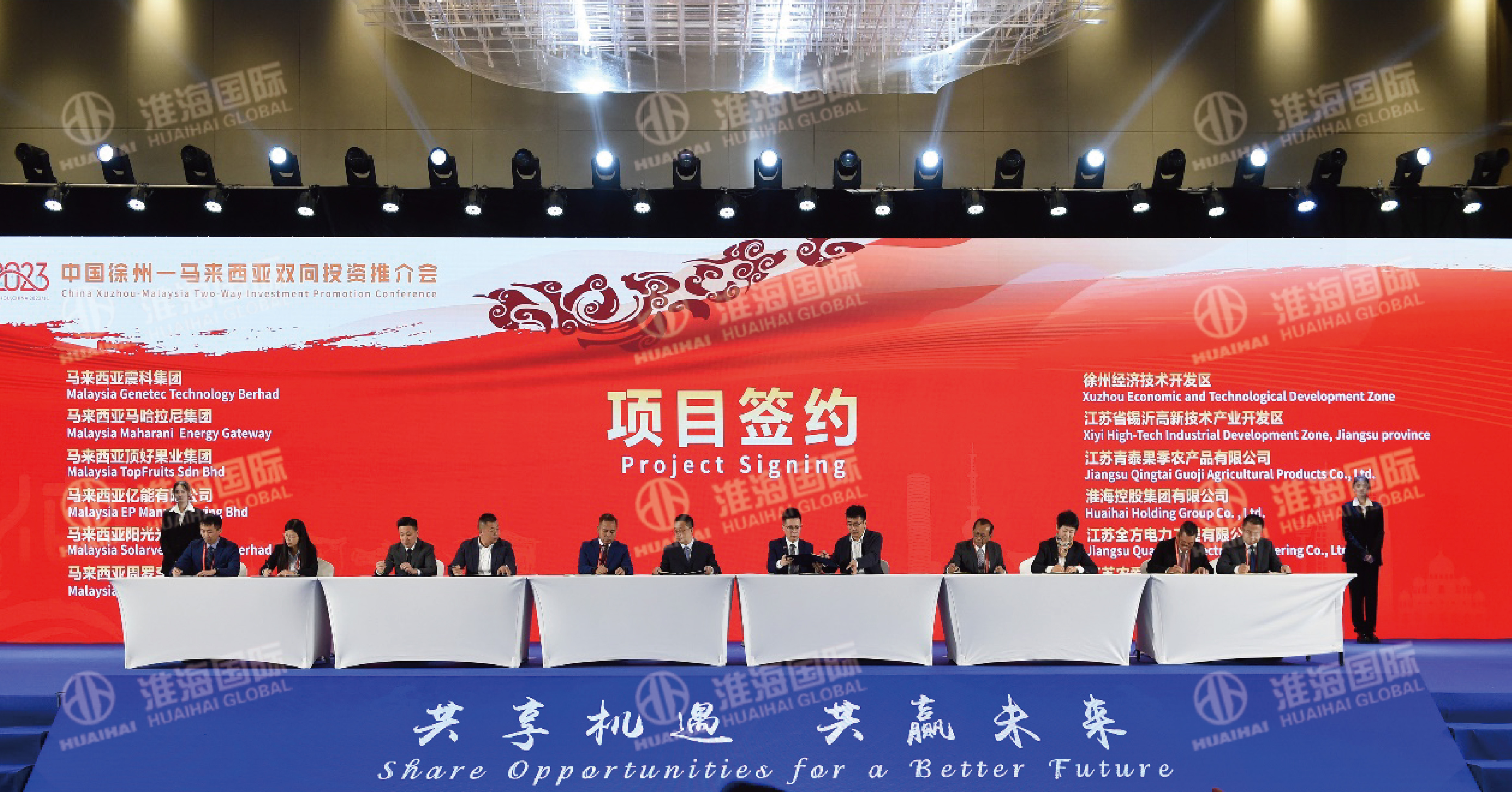 会后,淮海控股集团副总裁邢红艳女士陪同马来西亚合作伙伴负责人接受了徐州日报的专访,邢总表示:"我们很高兴能够与马来西亚的投资代表团进行深入的交流和合作。我们相信,通过双方的共同努力,我们将能够实现更多的合作成果,推动徐州与马来西亚之间的经贸关系更加紧密。"
After the meeting, Ms. Xing Hongyan, the vice president of the Huaihai Holding Group, accompanied their Malaysian partners for an exclusive interview with Xuzhou Daily. Ms. Xing stated, "We are very happy to have in-depth exchanges and cooperation with the Malaysian investment delegation. We believe that through the joint efforts of both sides, we will achieve more cooperative results, and promote closer economic and trade relations between Xuzhou and Malaysia."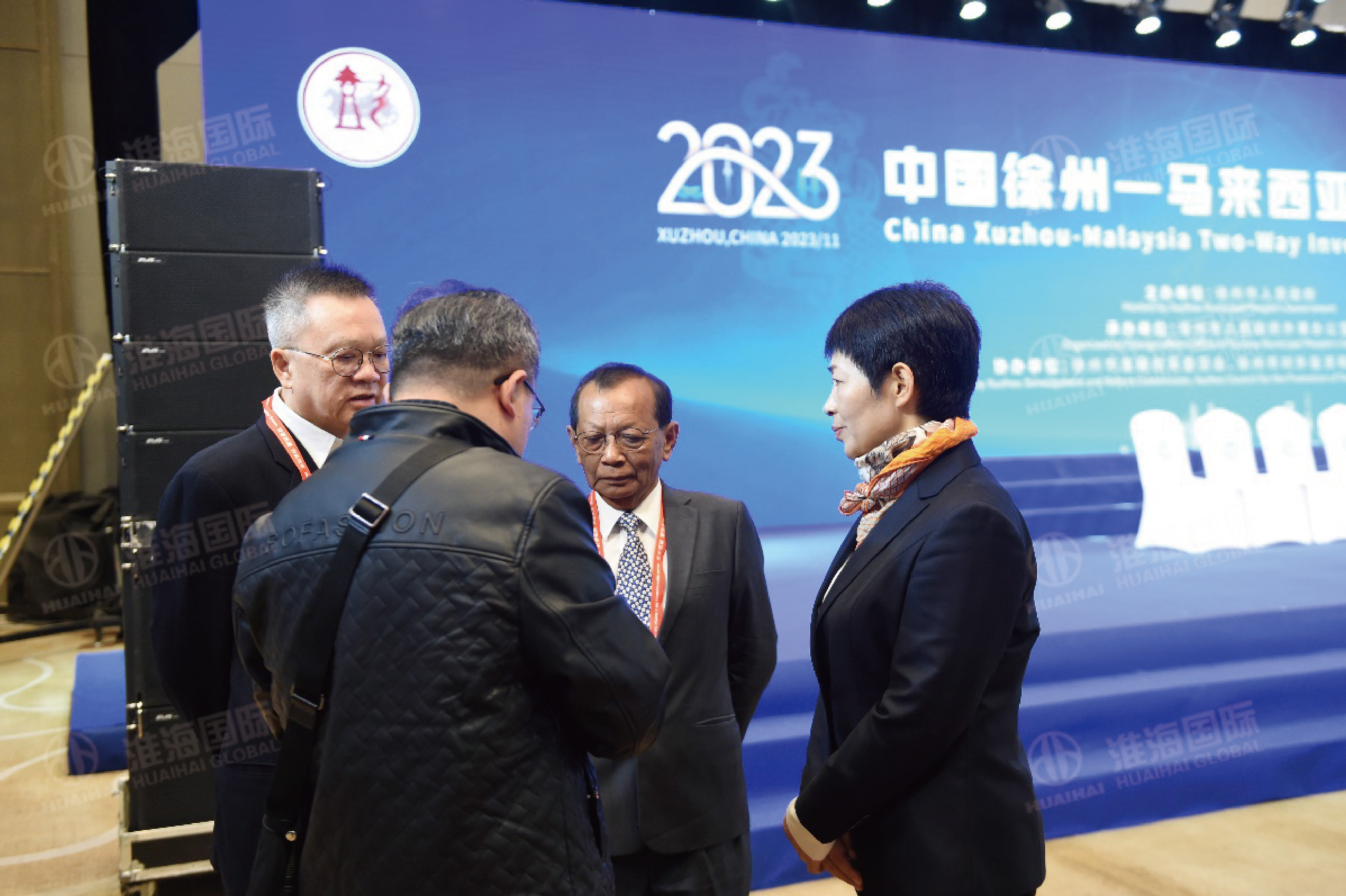 今天,中国徐州与马来西亚投资洽谈会的成功举办,不仅加强了中国徐州与马来西亚之间的经贸往来,也为更多的投资者提供了更多的机会和选择。
Today's successful hosting of the Xuzhou-Malaysia Investment Conference, not only strengthened the economic and trade exchanges between Xuzhou, China, and Malaysia but also provided more opportunities and choices for more investors.
为了更好的让马来西亚合作伙伴深入了解淮海控股集团的发展和业务板块,在邢总的陪同下,马来西亚合作伙伴参观了淮海控股集团外贸车辆车间、了解了储能和电动汽车产品,并就未来可能的合作进行了深入的探讨。双方都表示,通过此次洽谈会和企业参观,彼此更加深入地了解了对方的优势和需求,也发现了更多的合作机会。
To allow Malaysian partners to have a deeper understanding of the development and business sectors of Huaihai Holding Group, under Ms. Xing's company, Malaysian partners visited the Huaihai Holding Group's foreign trade vehicles workshop, learning about their energy storage and electric vehicle products, and carried out discussions about possible further cooperation. Both parties state that through this conference and company visit, they've deepened their understanding of each other's advantages and needs, and found more opportunities for cooperation.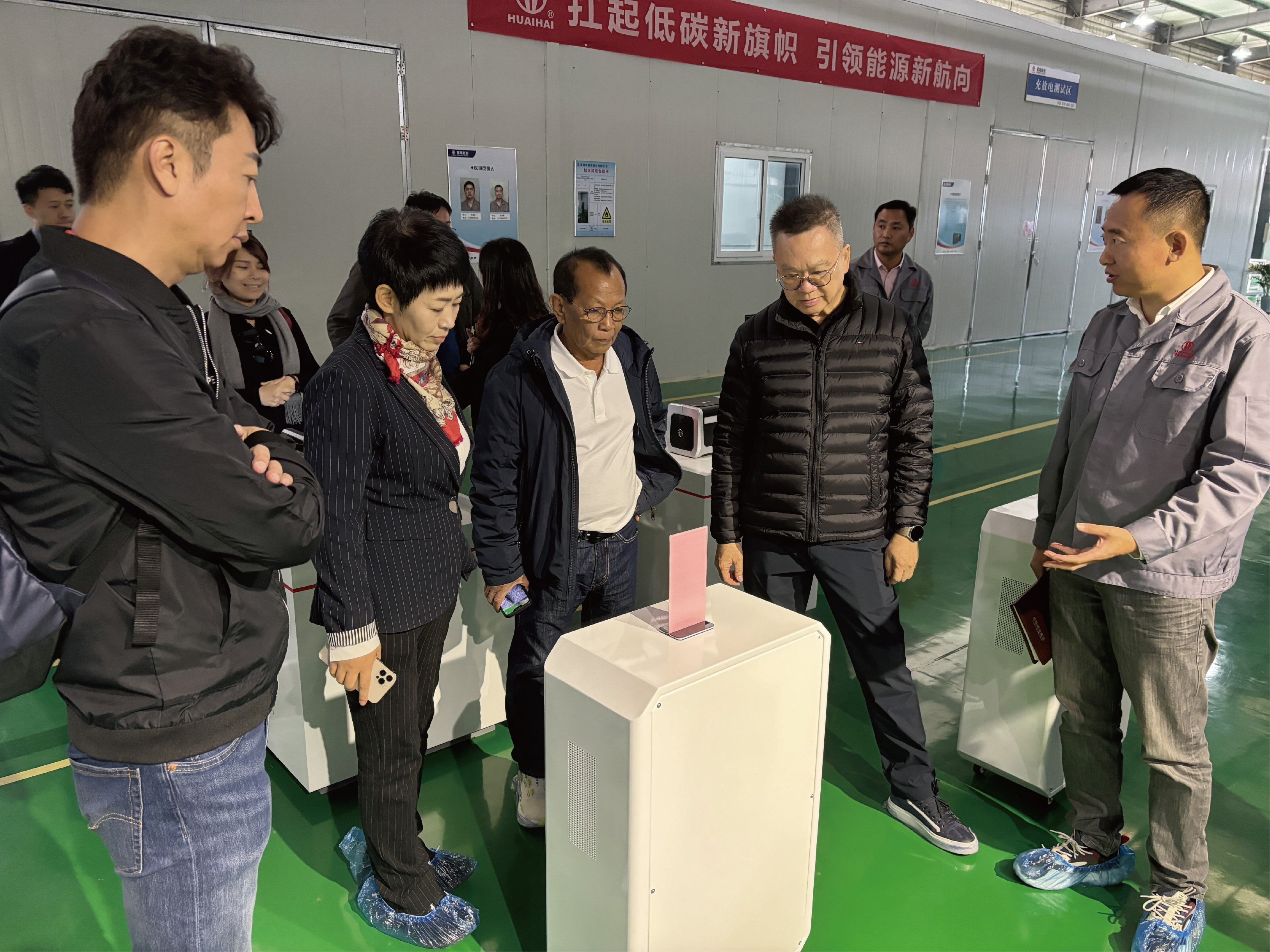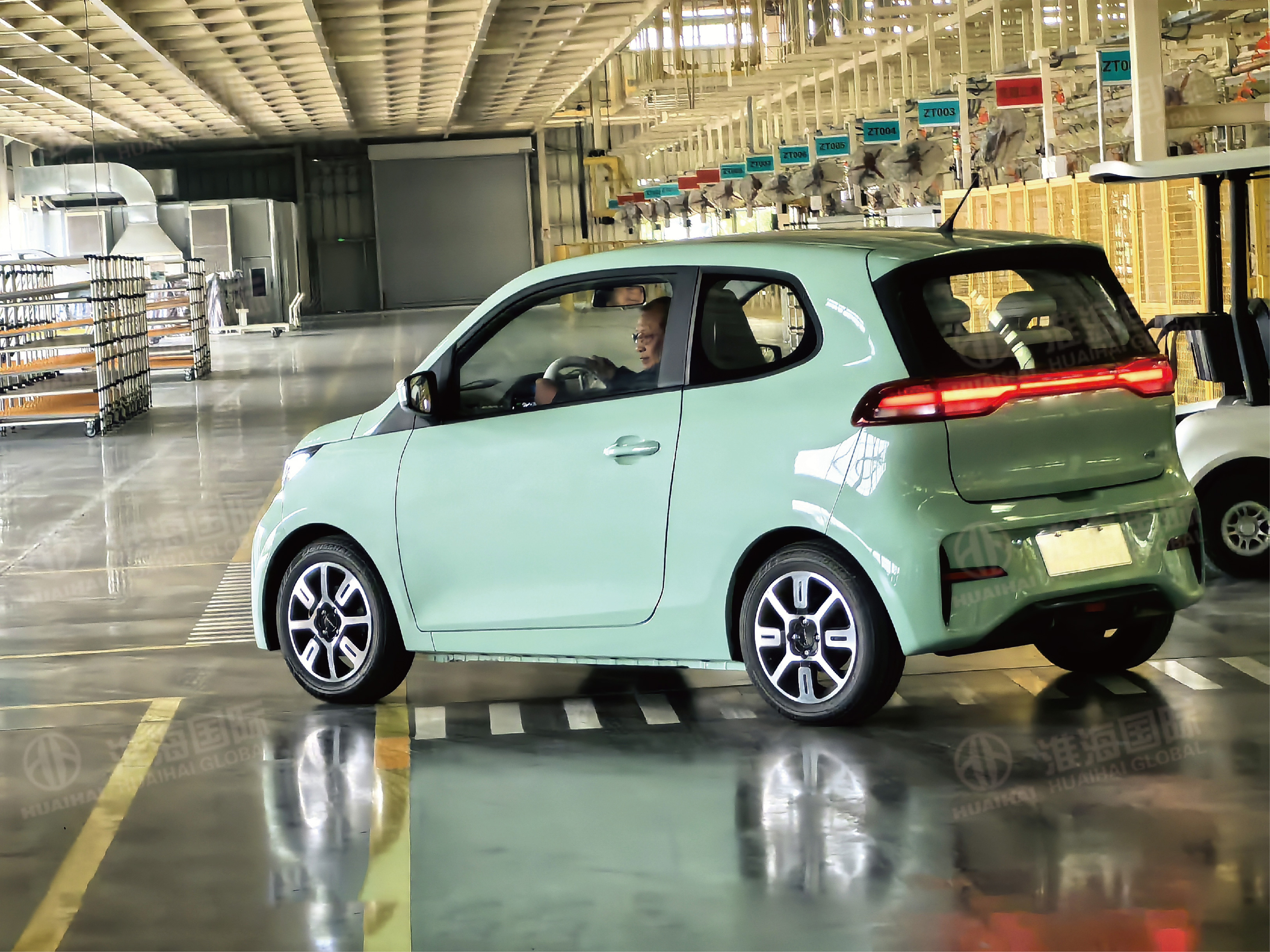 参加今天会议的还有徐州各县(市、区)、开发区和功能区、市各有关部门和协会的主要和分管负责人,以及徐州市部分外向型企业的企业家们;马来西亚方参加今天会议的代表还有马来西亚沙巴州旅游和旅行社协会主席 拿督斯里 廖吉祥先生、马来西亚沙巴艺术学院院长 拿督斯里 杨忠勇先生、马来西亚沙巴中国总商会总会长 拿督 刘顺泰先生、马来西亚顶好果业集团总裁 陈书义先生、马来西亚亿能有限公司执行主席 哈米顿先生、马来西亚阳光光伏集团执行董事 刘骐英先生、马来西亚周罗李有限公司总监 罗得铨先生、马来西亚签证申请中心主任 陈慧珊女士及中国城项目有限公司、而连突油棕榈厂有限公司、英速亚网络有限公司、威腾根集团等40余名来自马来西亚高校、机构和企业的代表们。
In addition to the people mentioned above, key leaders and responsible persons from various counties (cities, districts), development zones, functional zones, relevant departments, and associations of Xuzhou city, and entrepreneurs of outward-oriented enterprises in Xuzhou city attended today's meeting.
The Malaysian representatives at today's meeting also include Liaw Kit Siong, Chairman of the Sabah Tourism and Travel Agency Association, Datuk Seri Yong Tung Yung, Principal of Sabah Art Academy, Datuk Liew Chun Kim, President of the Chinese Chamber of Commerce in Sabah, Mr. Tan Sue Yee, President of Malaysia Dinghao Fruit Group, Mr. Hamilton Bin Abdullah, Executive Chairman of Malaysia Yieneng Ltd, Mr. Liew Chee Ing, Executive Director of Malaysia Sunshine PV Group, Mr. Loh Ah Chuan, Director of Malaysia Zhouluo Li Ltd, Ms. Rachel Tan, Director of the Malaysia Visa Application Center, and more than 40 representatives from Malaysian institutions, businesses, and universities, such as China City Project Ltd, Liantu Palm Oil Factory Ltd, English Speed Asia Network Ltd, and Weitenggen Group.
淮海控股集团贸易中心主任王萧萧、国际市场管理部部长康静、亚太部外贸经理张晨同步陪同参加本次会议。
Wang Xiaoxiao, Director of International Business Center, Kang Jing, Head of the International Market Management Department, and Zhang Chen, Manager of the Asia-Pacific Foreign Trade Department, from Huaihai Holding Group, also accompanied the team to attend this meeting.
---
Post time: Nov-14-2023