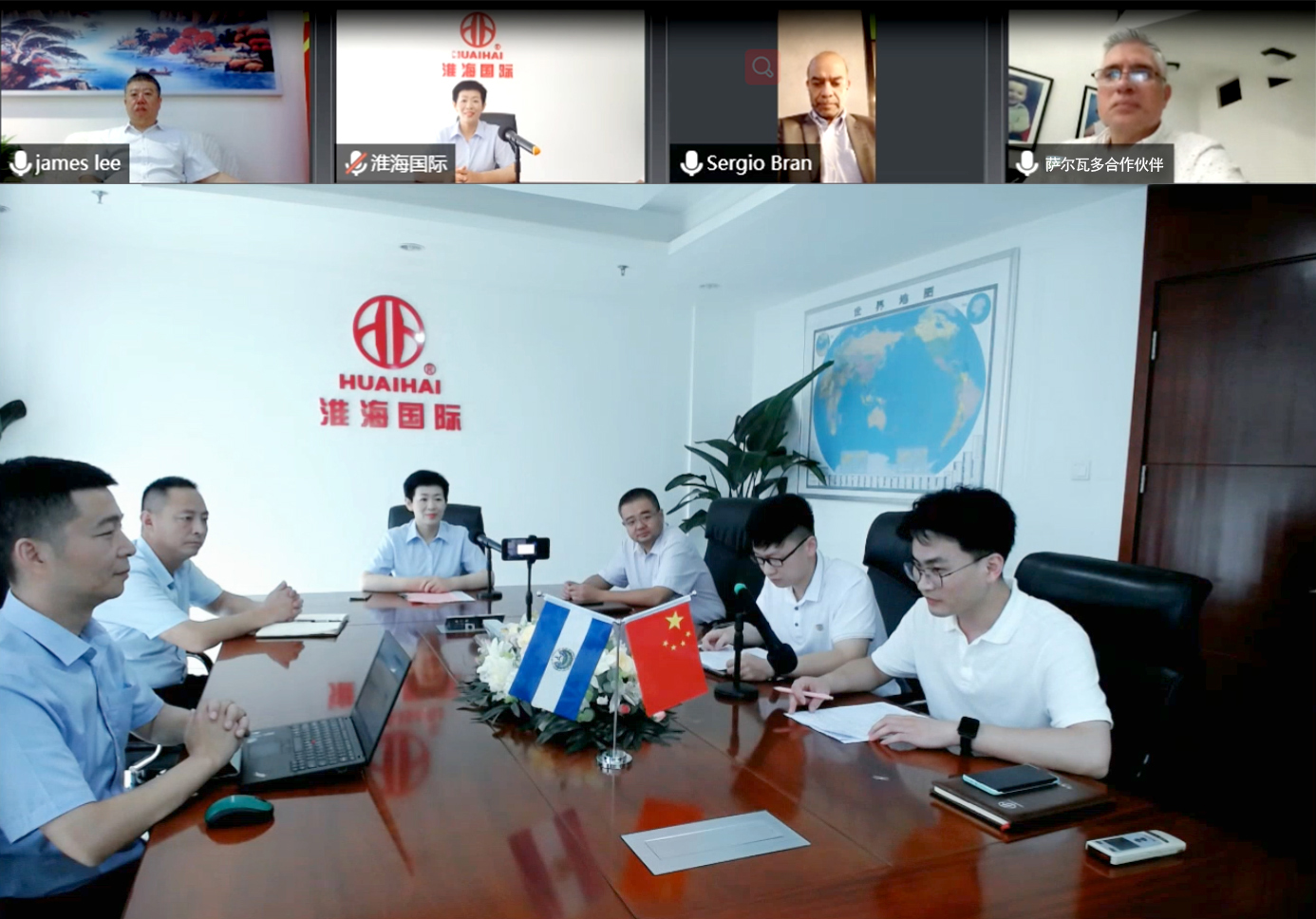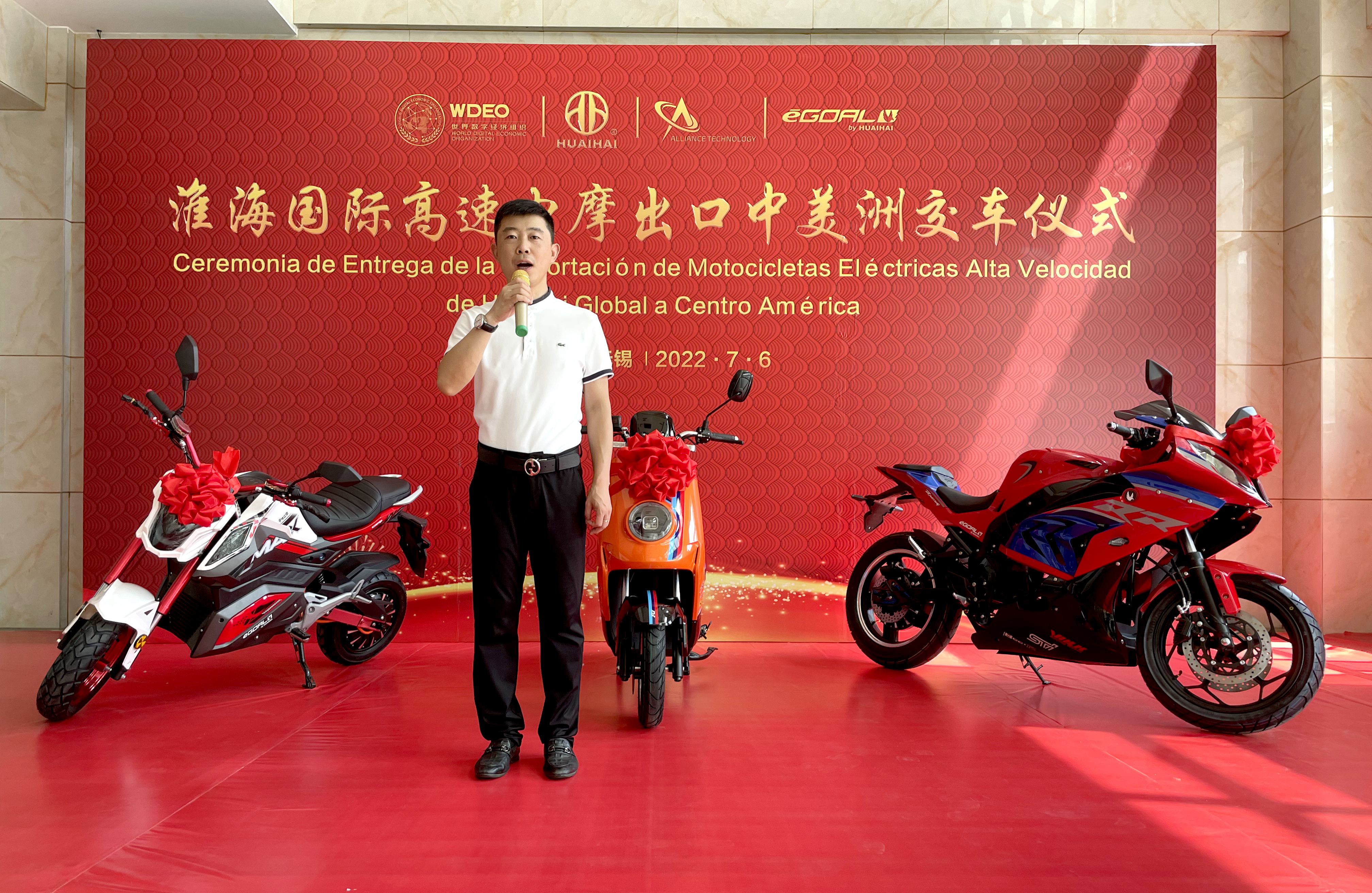 In the 6th of July, 2022, Huaihai Global celebrated the handover ceremony of high-speed electric motorcycle both online and offline, this marks Huaihai's first step of exporting this kind of products to Central America. Huaihai now owns seven domestic bases in Xuzhou, Tianjin, Chongqing, Wuxi, etc. and this order of exporting high speed electric motorbike to Central America was undertook by Wuxi scooter production base.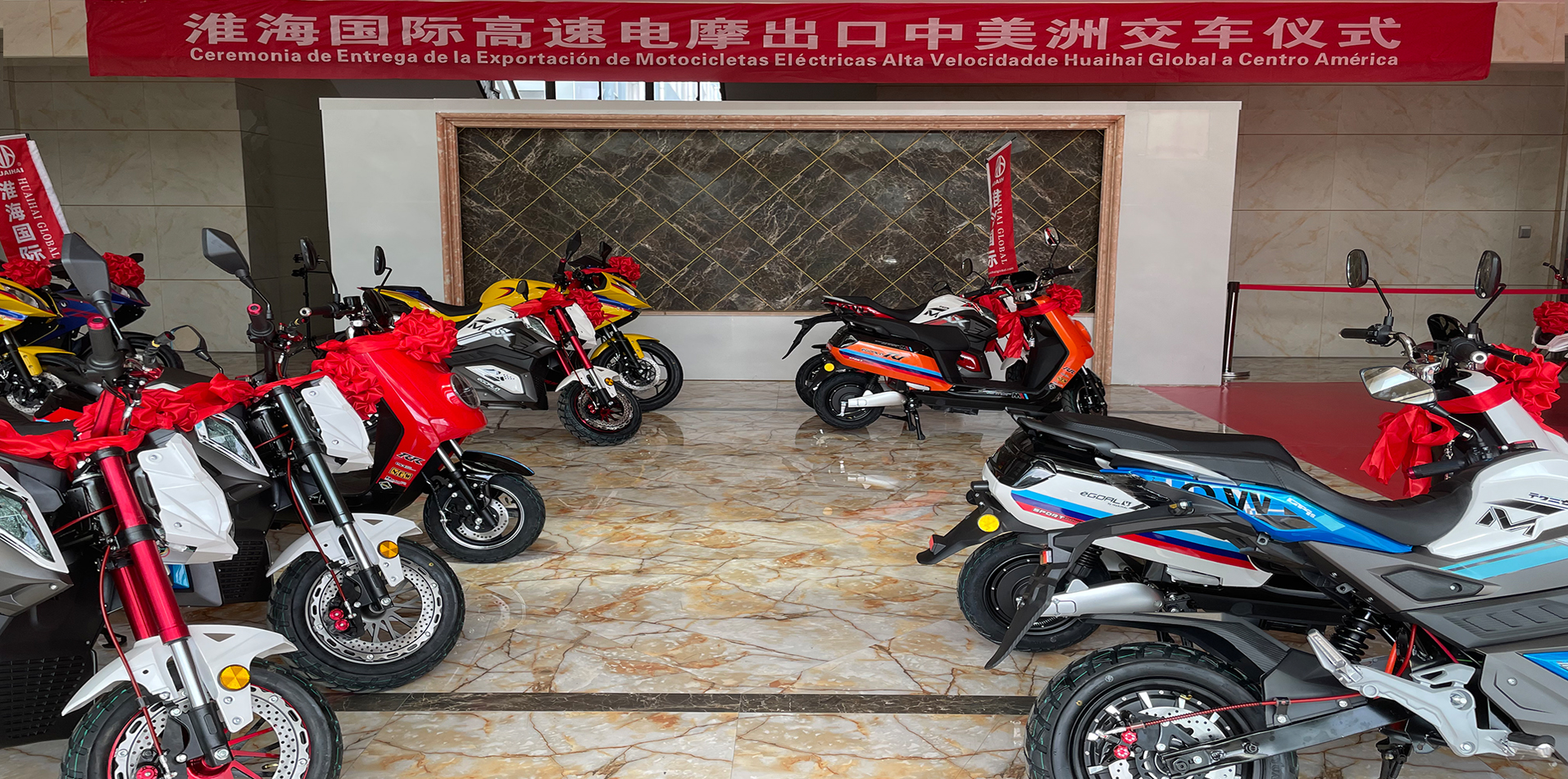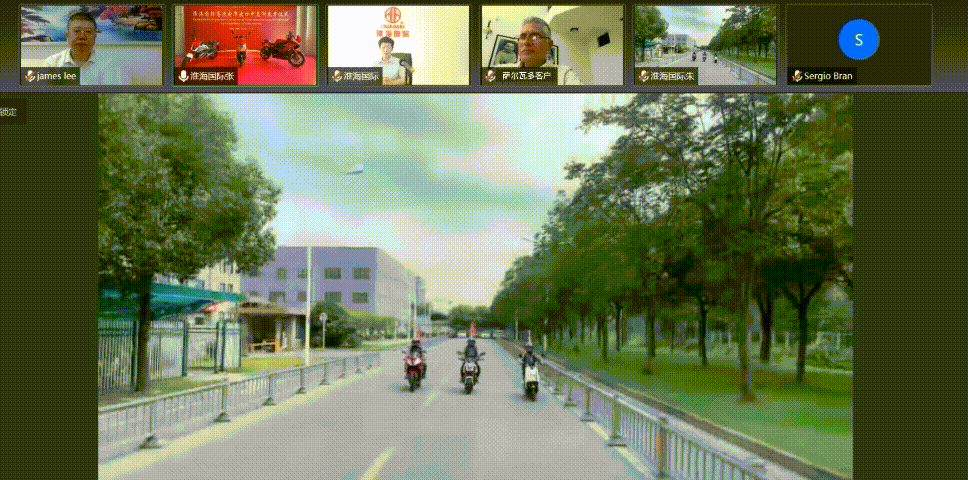 Through the collaboration with WDEO and partners in El Salvador, Huaihai will continue to bring high quality vehicles to every country in Central America, satisfy people's needs and boost the economic development of local society. This is not only a symbol of the expanding overseas territory of Huaihai Global, but also the most obvious manifestations of the increasingly close relationship between Huaihai and its partners. We believe these fashionable and easy-to-control high speed electric motorcycles will surely be appreciated by the local people.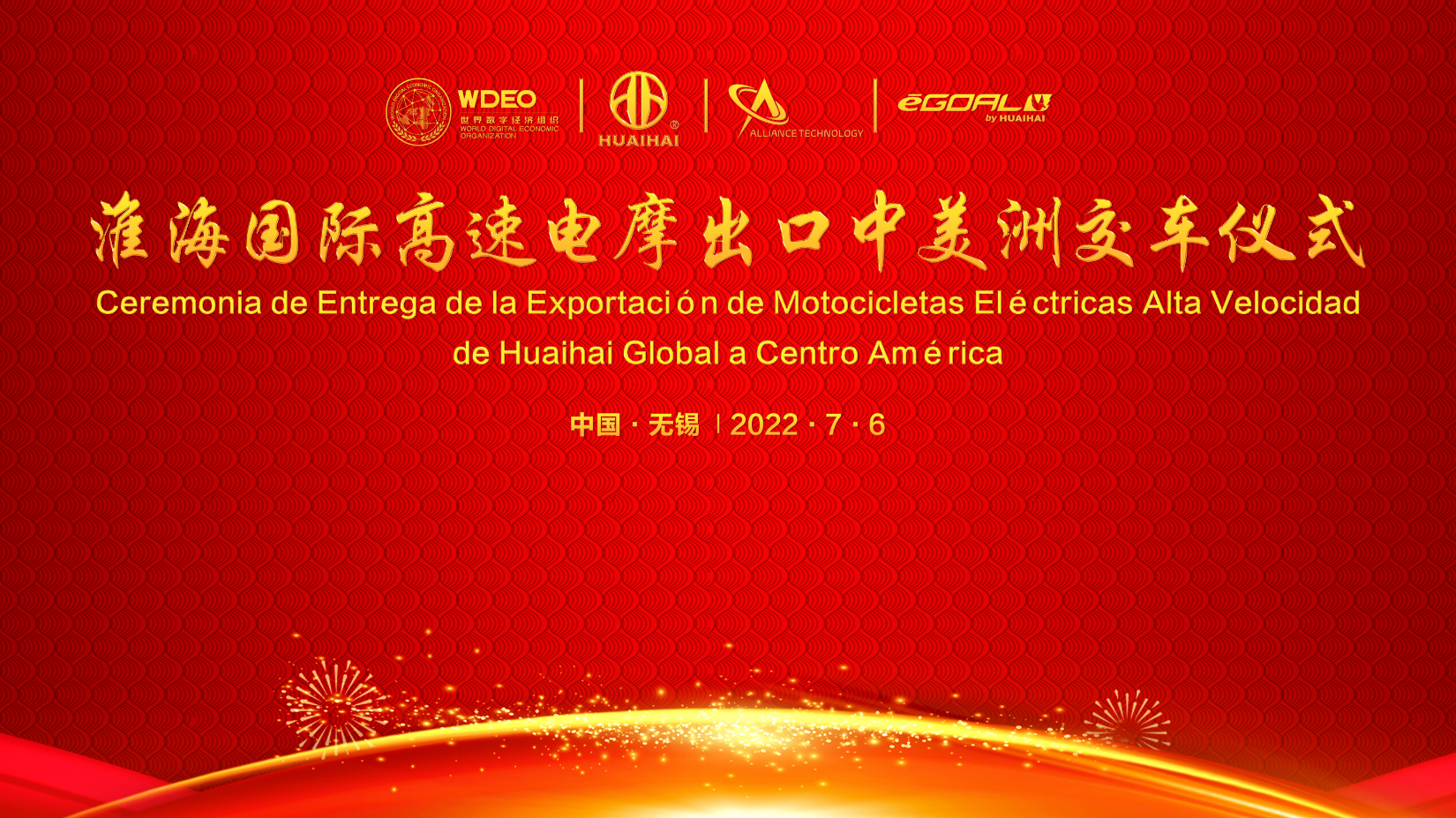 Under the instruction of the Group's "Whole Category" development strategy, Huaihai Global has made a full utilization of the mature production line, the edge of industrial scale and the developing overseas branches to establish the layout of electric scooters' overseas market, and now Huaihai's products have been sold to 109 countries and regions all around the world.  Huaihai can never make these achievements without the support and trust from its partners. In the future, Huaihai will keep increasing the industrial investment and continue to establish the oversea layout, deepen the communication with WDEO and partners in Central America, and provide high quality products and services to people as usual.
---
Post time: Jul-07-2022